Commitment to Team. That's a key core value at Peak Support. To ensure we stay on track with that value, we conduct a survey each year, asking team members for honest feedback about what it's like to work here and to be part of our team. We have used the same survey every year since 2015, so we can track our performance over time.
Here's what they said:
Overall Satisfaction
"The best employer among all the companies I've worked for."
At Peak Support, we greatly value the amazing relationships we have with both clients and team members, and employee satisfaction is just as important as meeting our clients' expectations. Our team members should feel they matter and their hard work is valued. We aim to share each success and achievement with them.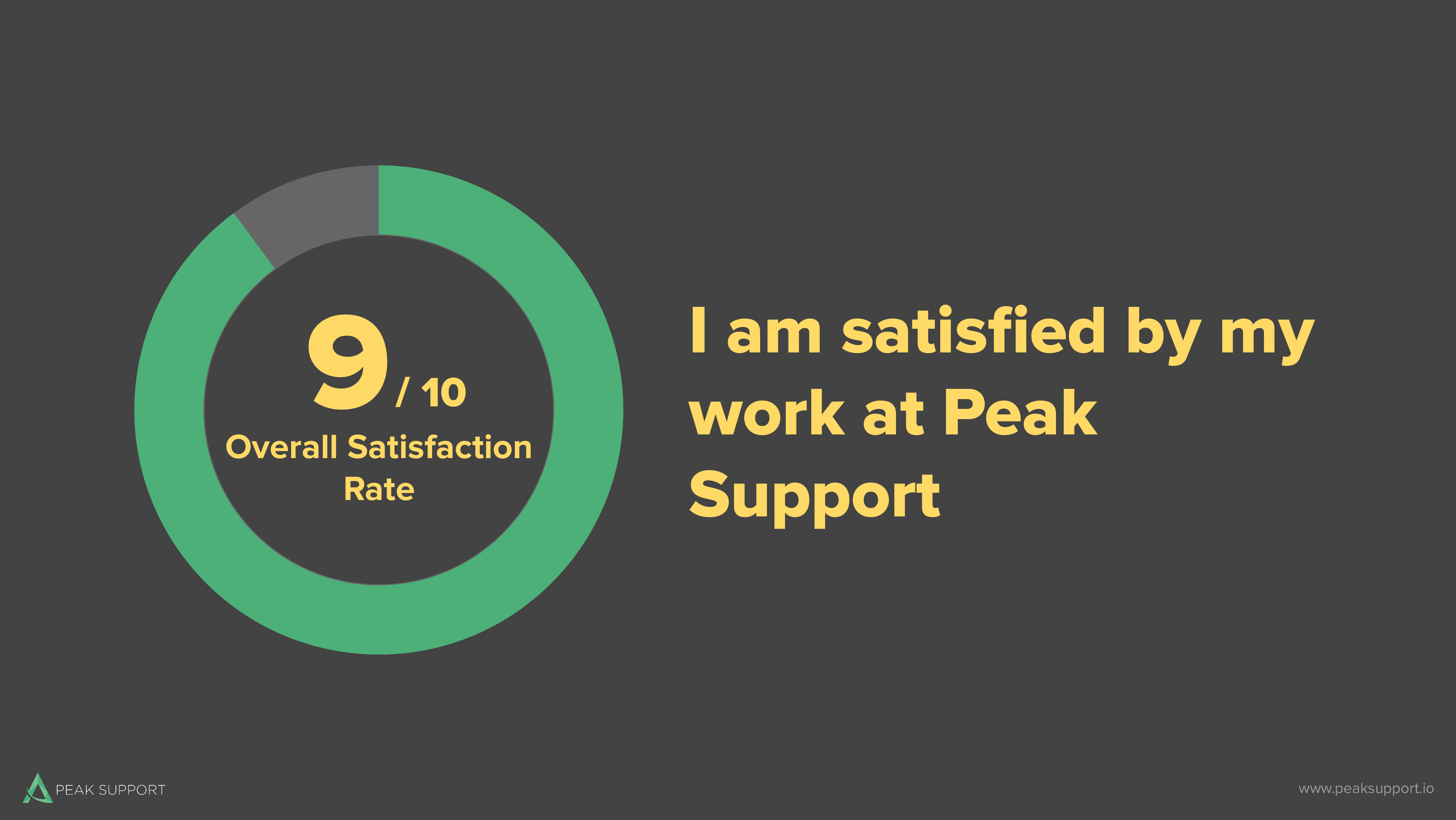 Work environment
"Everybody gives out a positive vibe that is highly contagious."
According to our survey, team members feel that their ideas and opinions count (rating of 9.1/10), that they're respected by our clients (9.2/10) and they have friends at work (8.3/10). This underscores the effort Peak Support puts on employee happiness. It's a top priority. We want agents to feel happy, safe, and inspired at work.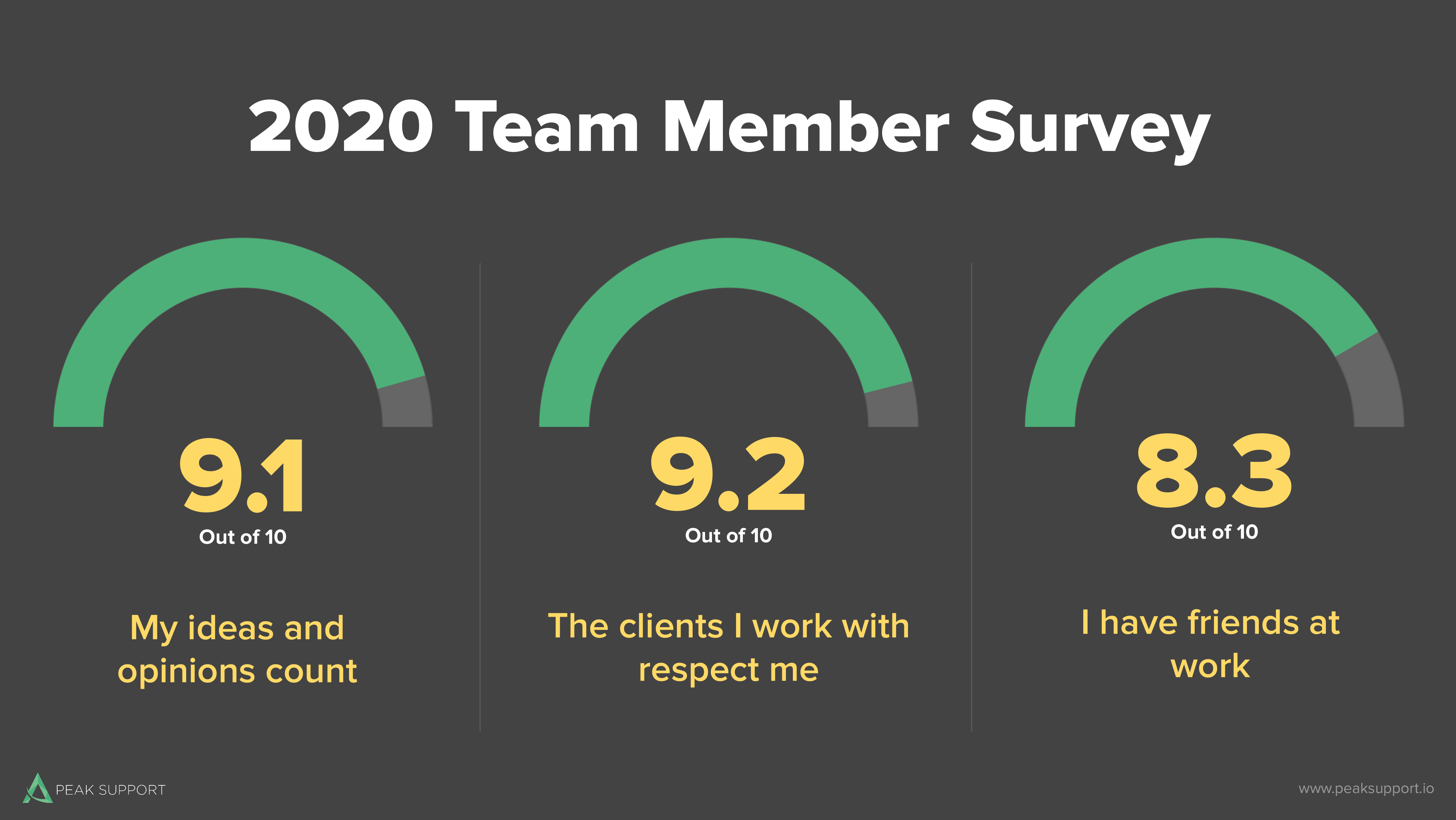 Management and professional development
"Leaders are very approachable and open to all feedback."
Team members at Peak Support give high marks on topics of management and professional development. When asked if they "have opportunities for professional growth," they gave a score of 8.9 out of 10. For management communicates well, we received 9.1 out of 10. And the score for "I was adequately trained" was 8.5 out of 10.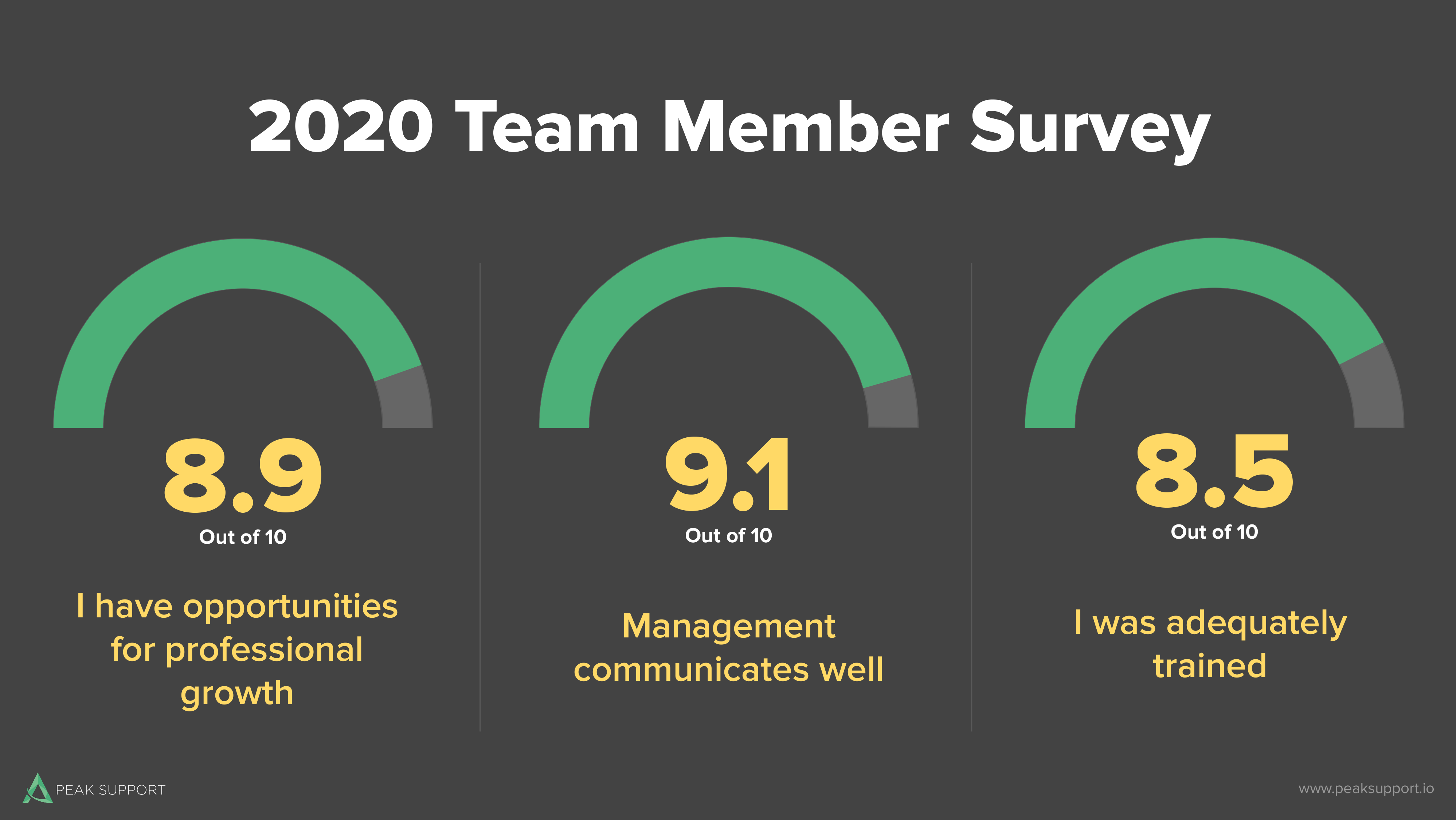 Compensation and feeling like a part of the mission
"Open communication and competitive rates."
We ask our team members if they feel their work is important in accomplishing the mission of Peak Support. They offered an average score of 9.7 out of 10. When asked if pay was competitive, they gave an average score of 7.6 out of 10.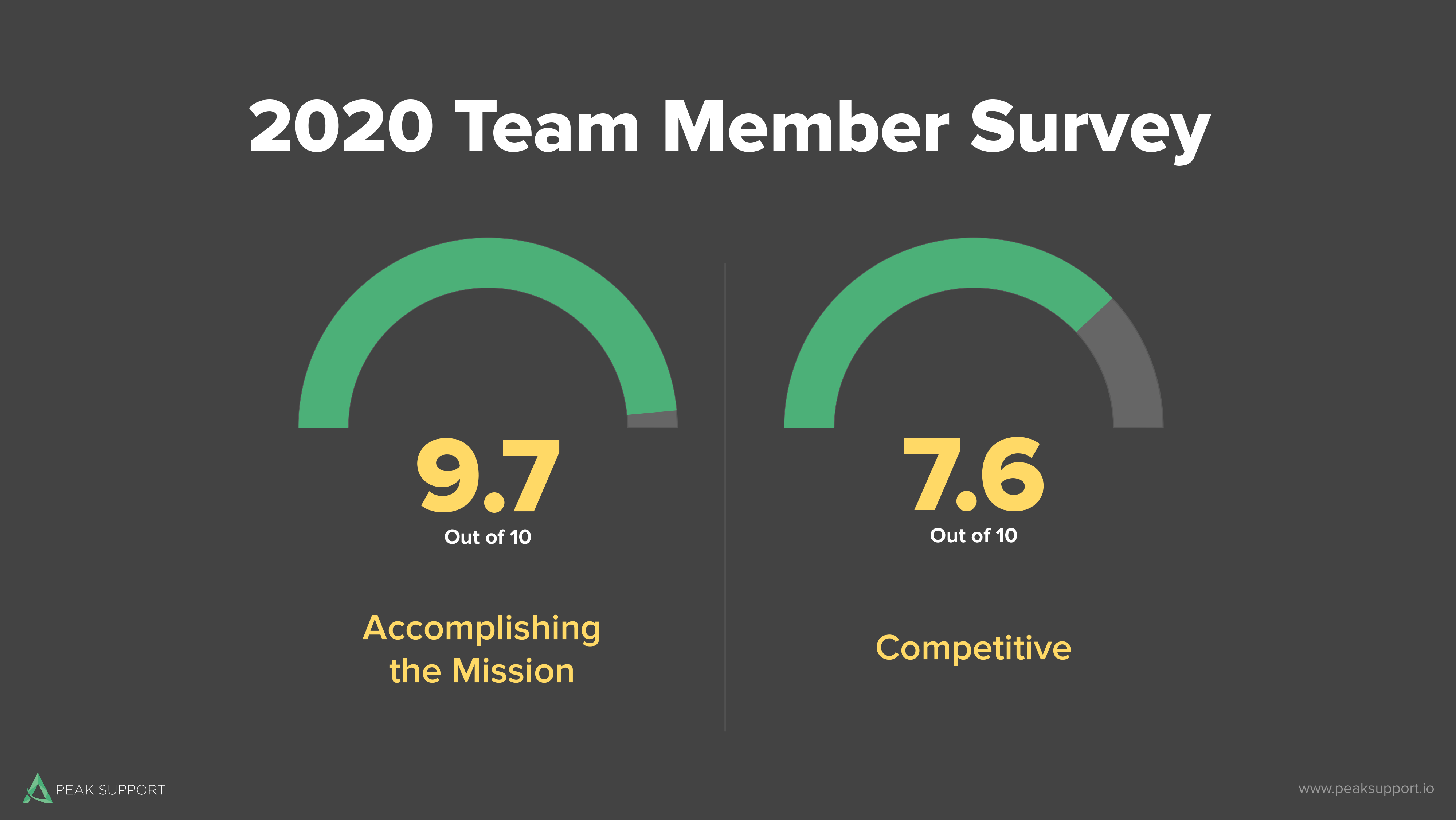 Do you want to become a part of the Peak Support team?
We don't take these survey results for granted. One of our Core Values is Continuous Improvement, and we strive to get better not just every year, but every day. If you want to join our team, head over to our careers page now to discover our job openings or get in touch with us through our social media accounts.