Businesses that choose to operate their customer service department in-house are 50% less efficient compared to companies who partner up with business process outsourcing firms or BPOs.
Peak Support has been and continues to be a trusted partner among several high-growth companies since 2015. From our humble beginnings of having just a few employees and managing two accounts, Peak Support now provides exceptional support services and other top-quality services to over 20 clients. Not only that, our team has also grown more than 300% in the last five years.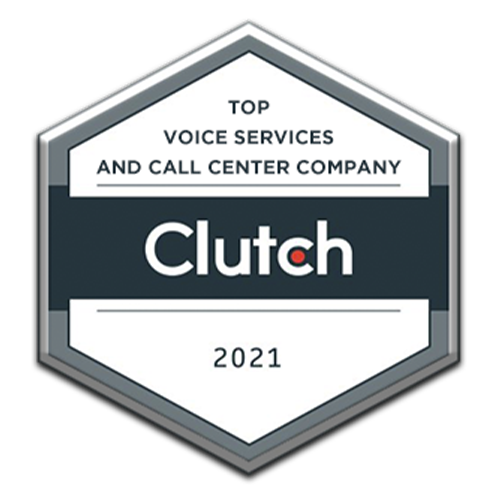 We were recently awarded by Clutch – a reliable ratings and reviews platform for IT, marketing, and business service providers – as the Top Voices Services and Call Center company. For our company to be featured is already an achievement in itself. But to win an award? It's icing on top of the cake! The award validates that all the hard work we've put in has definitely paid off. This award will also serve as a way for us to reach more clients who are looking to scale their support teams.
Our award is a part of the Annual Leader Awards, where companies on Clutch's platform are recognized for their excellence. The Clutch Leader Awards are only presented to the best-performing B2B companies in their respective categories. It is truly an honor to be included in the annual awards.
"Since 2015, we have helped high-growth companies scale by providing exceptional customer service outsourcing. Our mission is to 'Show Up, Dive In, and Stay At It' for clients we deeply believe in and team members that inspire us. It is an honor to be recognized for this work by Clutch."
– Hannah Steiman, COO of Peak Support
Our 4.8 overall rating on the platform is a testament to how much we go above and beyond for all of our clients. Their glowing reviews are proof that you don't really have to choose between quality and quantity when it comes to delivering great results and offering top-notch services.

"Their passion and energy in listening to, and solving, people's issues, sets them apart from the competition."
Head of Customer Experience, American Exchange Group
"Peak Support constantly goes over the top to make sure we, and our customers, are happy."
Aman Advani, CEO, Ministry of Supply
Contact us today to learn more about the services we offer. You can also check us out on our social media accounts: LinkedIn, Twitter, Facebook, and Instagram.