Last year, we published the results of our annual client survey for the first time. Because Continuous Improvement is one of our core values, it's important for us to stay accountable to our goals and continue to do better year over year.
In the spirit of Continuous Improvement, we're publishing our client survey results for the second time. You can compare this year's results to our previous year's to see where we've seen success, where we've encountered challenges and how we stack up across various client satisfaction metrics.
Let's dive into our results.
1. How likely are you to recommend Peak Support to a colleague?
Each year we ask our clients whether they'd recommend us to others. Nearly all our growth has come from referrals, so we know overall that we get strong recommendations. But this is still a critical question to ask. We believe that clients who are satisfied with our work are excited to recommend us and are likely to continue as clients in the future. This number provides us with a baseline that we can use to make improvements against year over year.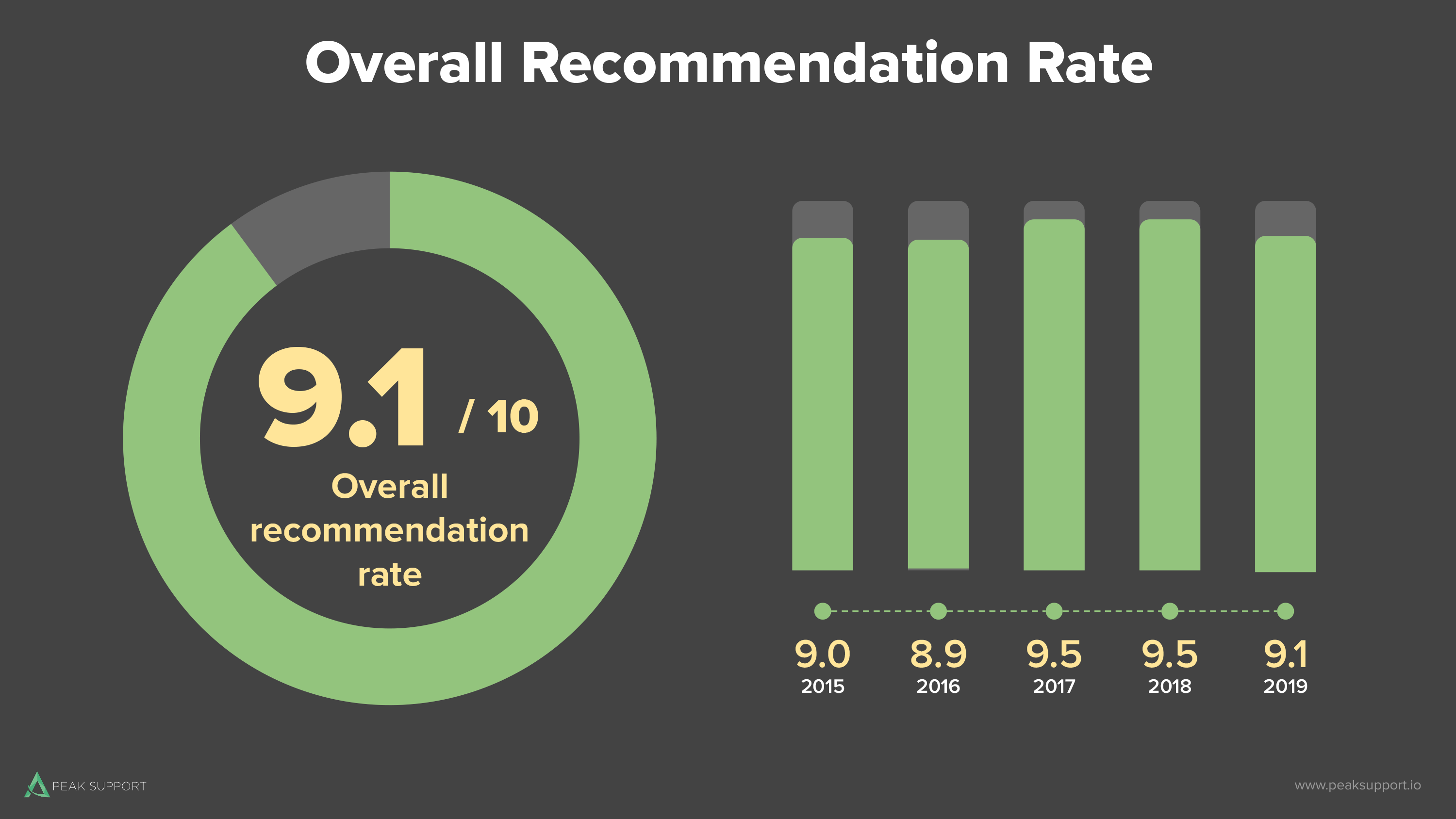 As you can see, the overall recommendation rate has topped 9 out of 10 almost every year. While this year's number dipped a bit, it's still very strong overall.
2. What is your overall assessment of your Peak Support Engagement?
Alongside willingness to recommend, we also ask clients for their overall impression of our work. This year, we came in at a respectable 4.5 out of 5 overall.

3. Client Feedback: Quality, Value & Culture
If we had to choose three words to describe what we want Peak Support to be known for, it would be quality, value and culture. It's no surprise that we choose to survey our clients to see if we're meeting our goals in these areas.
In 2019, our scores remain high across the board. We're particularly proud of how well our teams have aligned with the culture of our client's teams.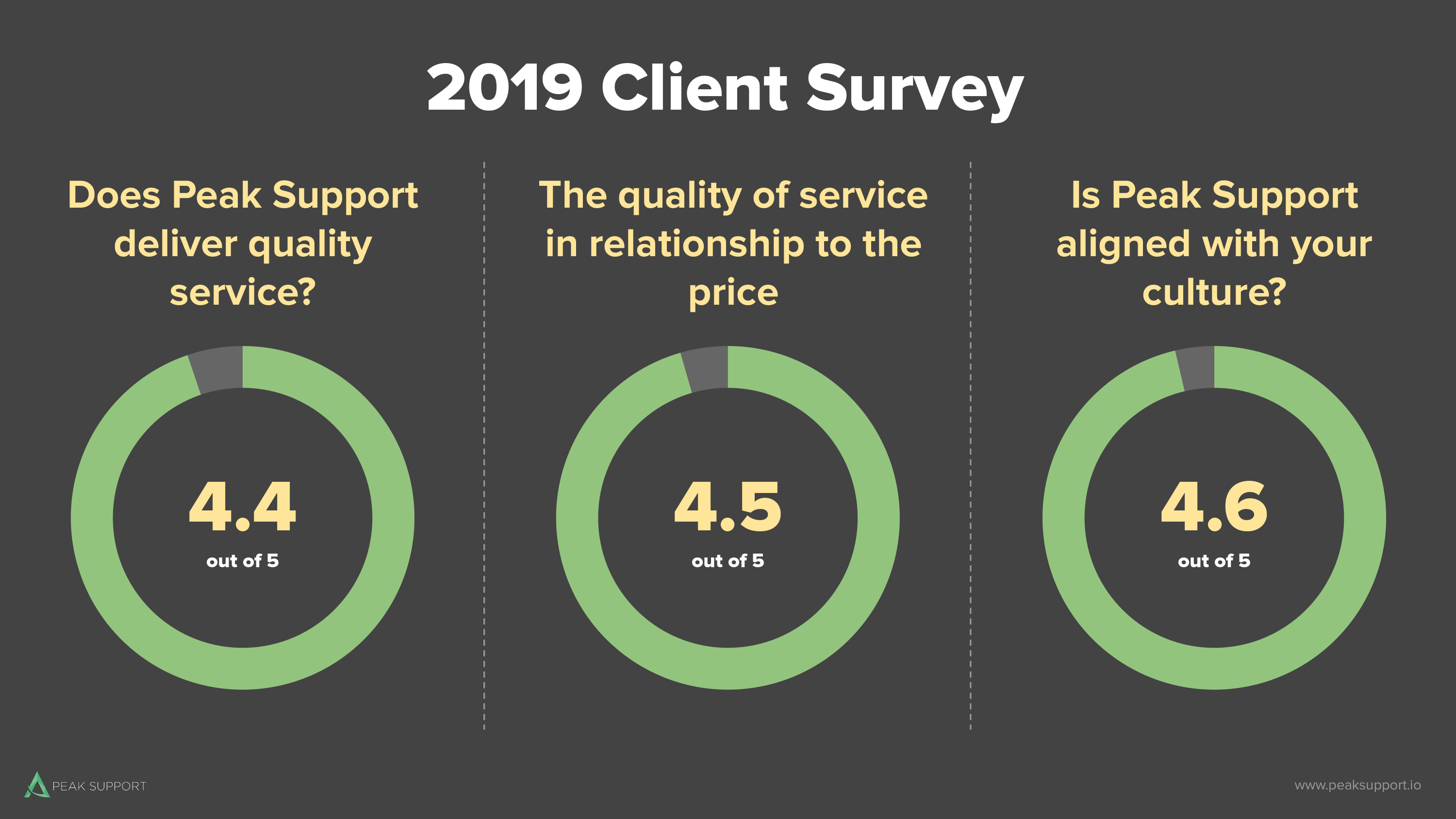 4. Beyond the Basics: Proactiveness, Communication & Data
At Peak Support, we don't just want to do the bare minimum of an outsourced team. Yes, we can crush the inbox and provide great reactionary support, but also want our clients to improve their overall customer experience by working with us.
There are three main ways we do this:
Being proactive: by not waiting until we're asked to do something we can go above and beyond to help customers before they run into problems. We can improve processes and become more efficient.
Clear communication: we identify and clearly communicate goals, opportunities and results to make sure we're always on the same page as the client.
Being data-driven: we help our clients measure the things that matter, and make decisions based on results, not just gut feelings.
Our client survey helps us set our direction for the next year. You can expect to see us continuing to do many of the things our clients appreciated this year. We're extremely thankful for their feedback and support.