The holidays are already upon us. It's that one time of the year where – as cliché as this may sound – hope springs eternal, and laughter and cheers fill people's homes.
One of the most awaited events during the holiday season is probably gift giving. The joy the giver feels when they hear the excitement in their loved ones' voices as gift wrappers are torn open, is just priceless.
By now, some of us already have friends and family who work remotely. To make it easier for you to decide what gifts to give your work-from-home loved ones for the holidays, I've listed key items that will help them with their remote work set up. All of these suggestions come recommended from the work-from-home experts – my Peak Support colleagues.
Logitech BRIO webcam
Our COO Hannah Steiman is happy to have the Logitech BRIO webcam. It's easy to use and offers crystal-clear video quality. "This webcam was recommended to me when I was on a panel at a conference," Hannah says. "I didn't have good lighting in my office but with this webcam, it doesn't matter." To top it all off, this webcam also comes with an attachable lens shade that not only protects the lens, but also provides privacy when you don't want to be seen on cam.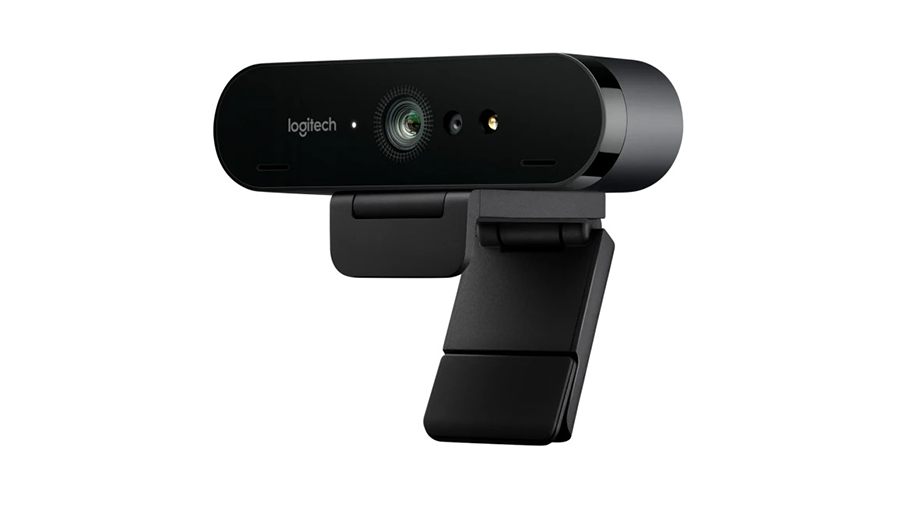 Photo courtesy of Logitech
Stationery
In a world that has become reliant on technology – where most people take down notes on their laptop or smartphones' notepad, and meetings are scheduled on virtual calendars, Peak Support CEO Jonathan Steiman still appreciates the art of writing down important things on paper. Jon has a fondness for stationery, and Filofax and Staples are a couple of his favorite brands. If you're looking for colorful notebooks and planners with eye-catching designs inspired by pop culture, then check out the products from Moleskine and LEUCHTTURM1917. Jon also recommends a nice, heavy pen or fountain pen for the home office.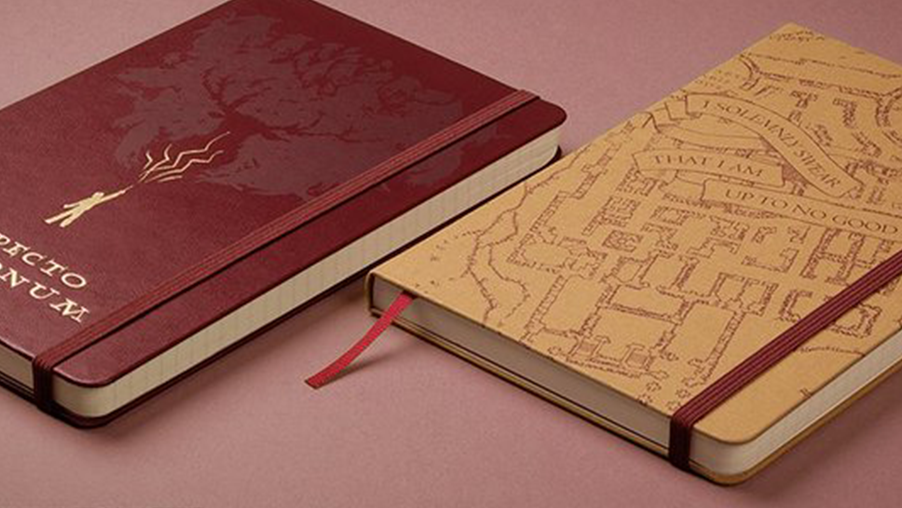 Photo courtesy of Moleskine
Brevite backpack
One of our Client Services Manager, Joy Liggon, loves her Brevite Jumper backpack. She adores it because it can carry her laptop and charger, her toddler's diapers, wipes, and even a few small toys, her wallet and other necessities, and still has room for much more. By just removing the inserts in the front pocket, this bag turns into an everyday essential part of her life. "It also doesn't hurt that the backpack's quality is unmatched. This is the perfect gift to give just about anyone." says Joy. The Jumper comes in 10 different colors, that will complement anybody's personality.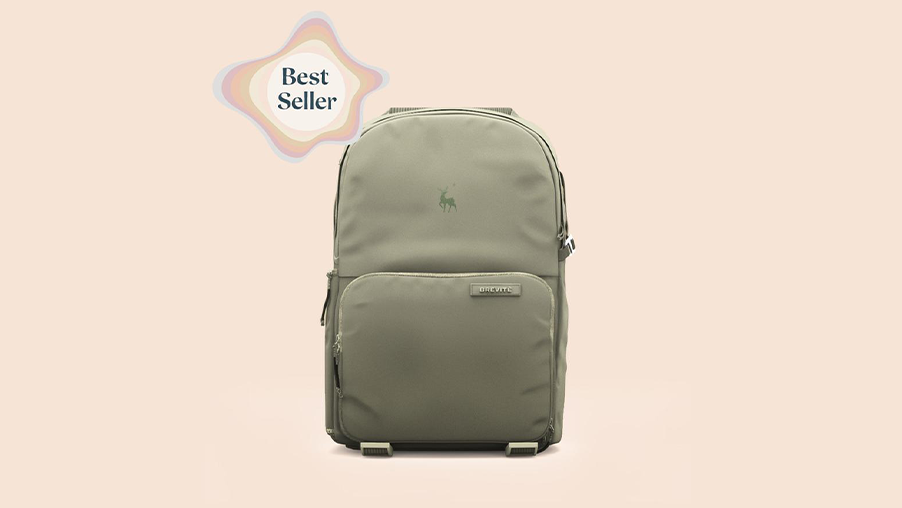 Photo courtesy of Brevite
Wildgrain breads, pastries and pasta
Any worker, remote or otherwise, needs sustenance. Laura Pollo, our Marketing and Client Services Manager, is a fan of Wildgrain's delicious sourdough breads, fresh pasta, and artisanal pastries. Wildgrain's healthy offerings are made using clean ingredients and go through a long fermentation process that provides health benefits that a lot of store-bought products don't offer. Pop them in the oven and get freshly baked bread and pastries in 25 minutes or less. They even offer free delivery at a schedule that works for you. What better way to complete holiday celebrations than with Wildgrain's best-selling breads, pastries, and pasta.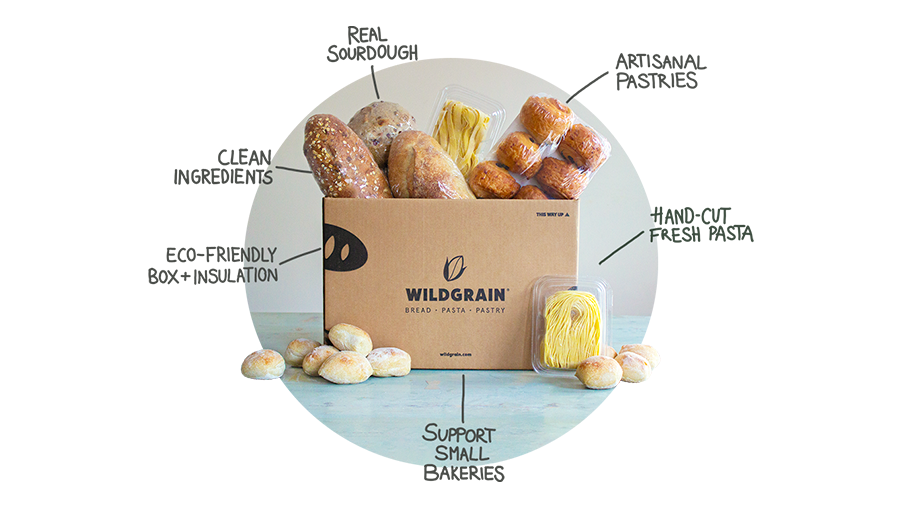 Photo courtesy of Wildgrain
Essential oils and diffuser
Products such as essential oils, diffusers, and other items that help relax the mind and soul are good gifts to give during the holidays. Young Living essential oils and diffusers have worked wonders for our Vice President, Bianca Lazaro, and her family. According to her: "I have a full arsenal of different oils and too many blank inhalers and rollers, so giving different oil blends to friends and family is easy." Bianca uses the Lantern diffuser a lot. Some of her favorite oils are Rosemary, Peppermint, and Eucalyptus, as they provide a cool and refreshing smell in any home or office.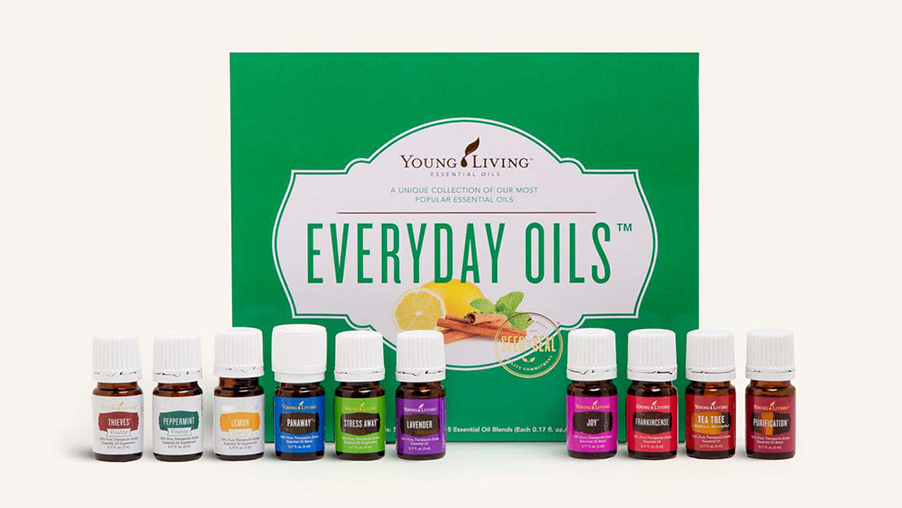 Photo courtesy of Young Living
Indoor plants
Hazel Abijay, our Senior Director for People (Philippines), suggests gifting a succulent dish garden. According to her: "A dish garden is a welcome addition to just about anybody's workspace. Having that green patch in your small workspace helps reduce stress and improve productivity. It's a plus that they are natural air purifiers! Succulents thrive well indoors and need minimal care. Jade plant, Zebra haworthia, and echeverias are great succulent options. They are able to store water for long periods of time, so they can be forgiving for busy people."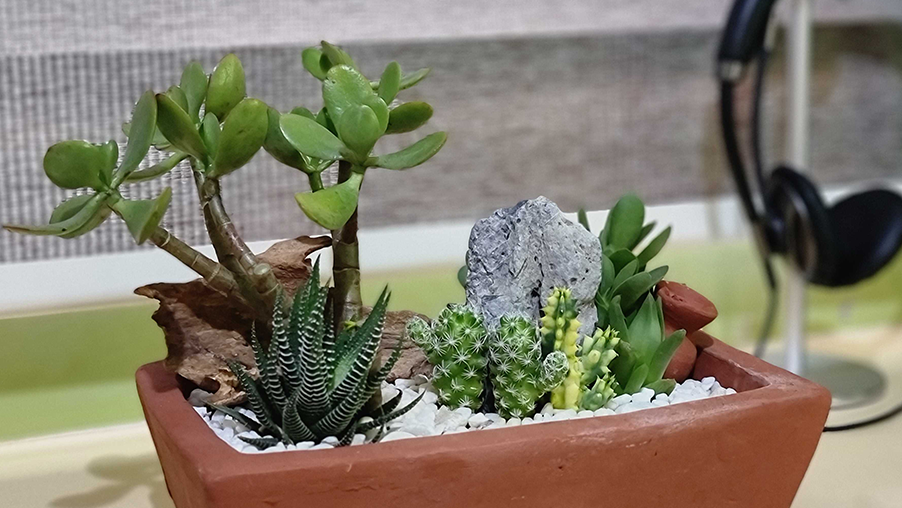 Photo courtesy of Hazel Abijay
Ministry of Supply Merino Mock Neck Sweater
For that friend or family member who has an effortless style, Ministry of Supply's Women's Composite Merino Mock Neck top will be great holiday gift for them. Kathleen Egger, one of our managers, only has praises for the product. It is her favorite because it "is as soft as your favorite tee and has the sleek style of a dress shirt. Its elevated look makes it perfect for Zoom meetings, holiday dinners, and anything in between. The high-performance washable Merino wool features natural odor control and helps with moisture management." This timeless piece is one that your loved ones will keep in their closet for years.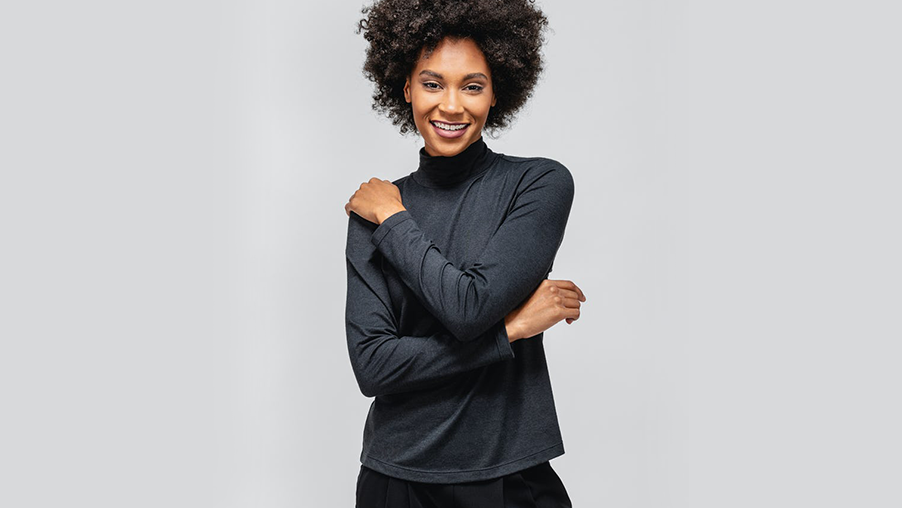 Photo courtesy of Ministry of Supply
Logitech PRO-X headset
Roland Papa, our Manager of Quality Assurance, highly recommends the Logitech PRO-X headset. As with any job, you need certain things to make communicating with other people in the company better. Who enjoys a Zoom call filled with pets barking or meowing, or cars driving pass? Nobody! The Logitech PRO-X headset blocks unnecessary background noises, and it's also light enough that it doesn't strain the neck even after long periods of usage. It's reasonably priced for the quality it offers – making it a worthwhile investment.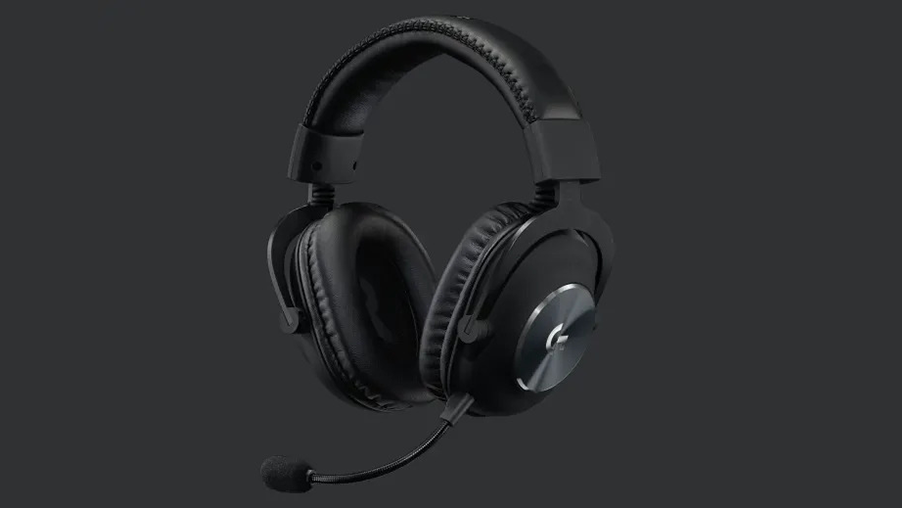 Photo courtesy of Logitech
Verb Energy bar
Everybody can use that boost of energy every now and then. Team Lead Raymond Rubi relies on his nutritious Verb Energy bars to keep him alert and energized. They're only 90 calories, taste good, and have caffeine from organic green tea so you don't ever have to worry about getting those uncomfortable coffee jitters. The bars are gluten-free and vegan-friendly, and come in flavors such as Cinnamon Roll, Cookie Butter, Red Velvet Cake, Vanilla Latte, Chocolate Chip Banana Bread, Coconut Chai, and Salted Peanut Butter.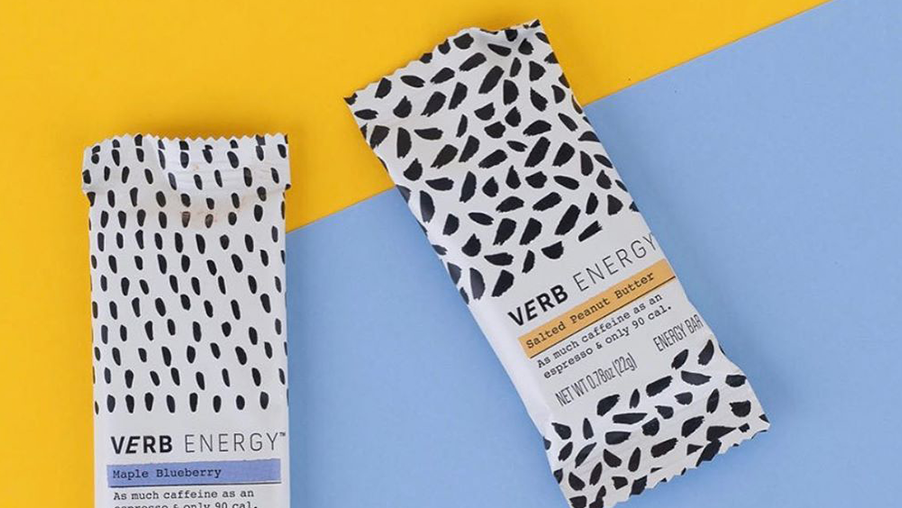 Photo courtesy of Verb Energy
Public Rec's All Day Every Day Pant
Remember that viral video of a news reporter having a Zoom call in a dress shirt, blazer, and cotton boxers? Well, your loved ones who work from home don't have to be in the same predicament. Introducing the stylish yet comfortable All Day Every Day Pant from Public Rec. Lana Charlton, our Senior Director of Client Services, highly recommends these trousers as they are cozy enough to wear at home, or dress them up for fun holiday parties or when you have meetings and other company gatherings at the office.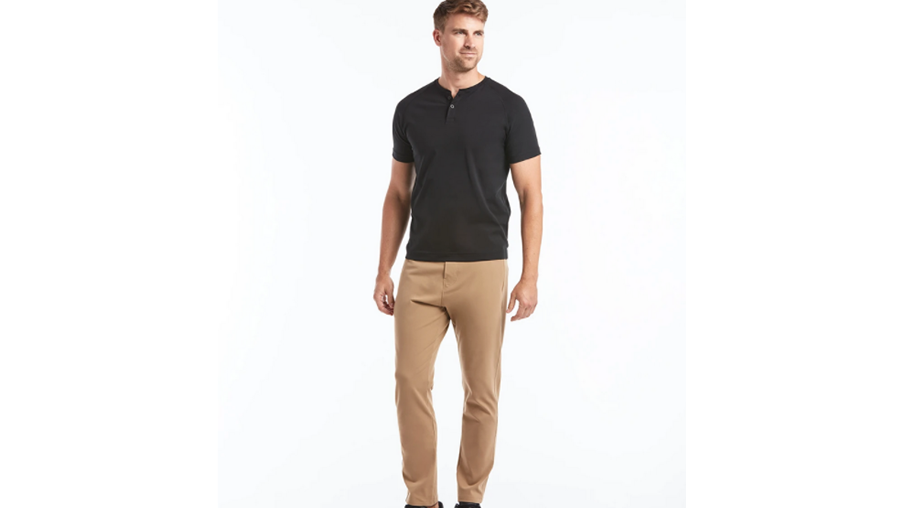 Photo courtesy of Public Rec
Ka'chava
After the seemingly endless holiday feasts, most people probably have weight loss at the top of their New Year's resolutions list. To help your loved ones on their journey to a healthier lifestyle, Joy Liggon's favorite Ka'chava drink might just be the gift you're looking for. This plant-based, superfood option is packed with nutrients and is easy to prepare. Pour ice-cold water in the blender, add 2 generous scoops of your preferred Ka'chava flavor, mix well, and enjoy! You can even use Ka'chava to make cheesecake, muffin, bread, and pancake recipes.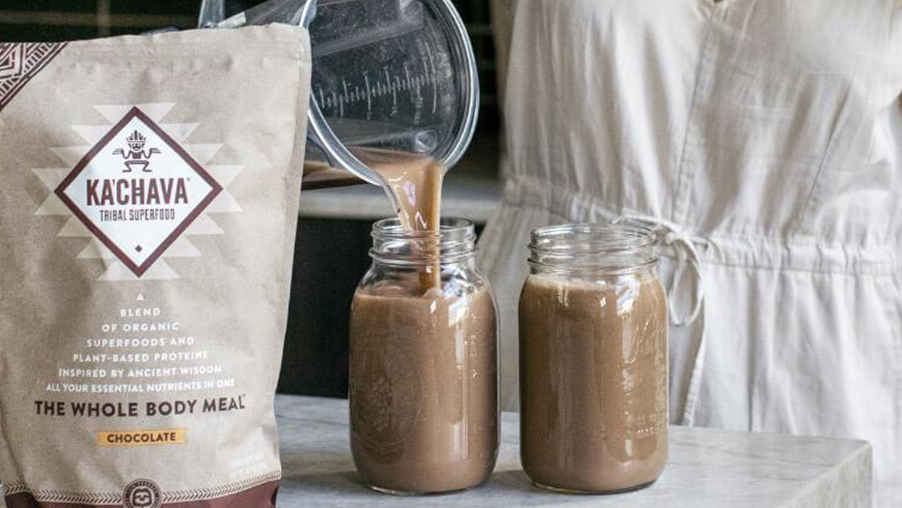 Photo courtesy of Ka'chava
Western Rise Session Tee
A nice T-shirt is always a good present to give because you can wear it with almost anything. But don't waste your money on low-quality tees. George Tillotson suggests to give the Session Tee from Western Rise a try. This lightweight t-shirt is made from 100% polyester mesh double knit fabric, making it extremely breathable. The Session Tee is versatile enough to wear at home, or pair it with a nice jacket or blazer and you're ready for virtual and in-person meetings.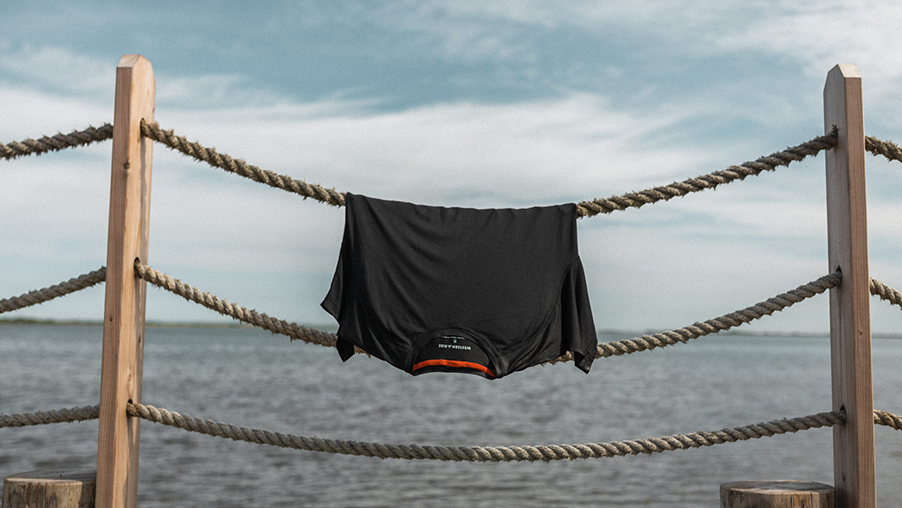 Photo courtesy of Western Rise